SCUTA Add-ons
You must have an active SCUTA license to get an add-on.  Add-ons can only be bought on the Buy/Renew tab of your Profile inside SCUTA.
For details on SCUTA Add-ons click here.
SCUTA Outlook
$

50

SCUTA Oulook integration
SCUTA Google Calendar
$

50

SCUTA Google Calendar integeration
SCUTA Online Appointments
A must have for High Schools
$

50

SCUTA Online Appointment scheduling
Is there a guarantee?
Yes, we want all our customers to be happy. If at any point you wish to cancel we will prorate your purchase and refund the difference.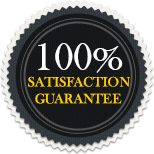 When will my account be activated?
After you place your order you will receive an email with directions on how to activate your account.
SCUTA is licensed annually, following the school calendar.
Licenses expire on July 31 and have a 30 day grace period. Expired licenses can be activated at any time. Data is maintained and will not be deleted.
*Minimum Quantity 3?
In order to use the School District license and to manage users, you must have at least 3 user.